Date

2010/10/19/Tue 14:19

Category
To anyone who guessed 'Jessie' from my last entry...you'd be absolutely correct! She took a bit of time and angsting to get finished, but I reckon she turned out pretty alright. I had so much fun wearing her and getting hugged and squeed over by little kids and...not-so-little kids alike!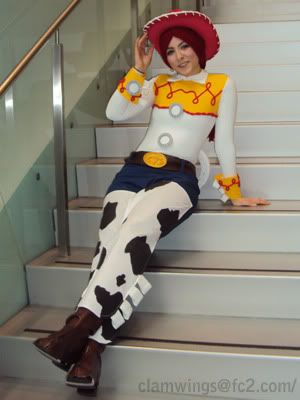 Thanks to
Kate
for taking this shot! You can even see my pull cord in it~
Also, a few changes:
One - I've been informed that fc2's image hosting hasn't been that reliable on RSS feeders and for...well, anyone who's not me XD; So I'm switching over to hosting all of my images on trusty old photobucket! I'll eventually move older shots over there too, but it'll definitely be gradual.
Two - I got a hair cut! Nothing ground breaking, but 3 inches of re-growth and a fringe down to your chin is *never* a good look...this is much better!
Thanks Lex!