Date

2012/02/04/Sat 13:49

Category
Long time no blog! I've had a severe lack of motivation, but after being greatly flattered by the fact that this blog still gets daily hits, I'm going to try and give it another go! So here's to 2012!
Though ironically, I'm going to start with the last con from 2011 - Madman/BrisNova2. It was my first year not competing in the finals, which was okay because it was also my birthday! I cosplayed one of my favourite things, Cirque du Soleil! Specifically, the White Singer from Alegría.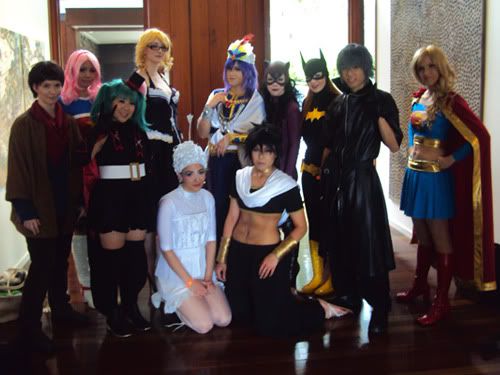 Our group all ready and just about to leave.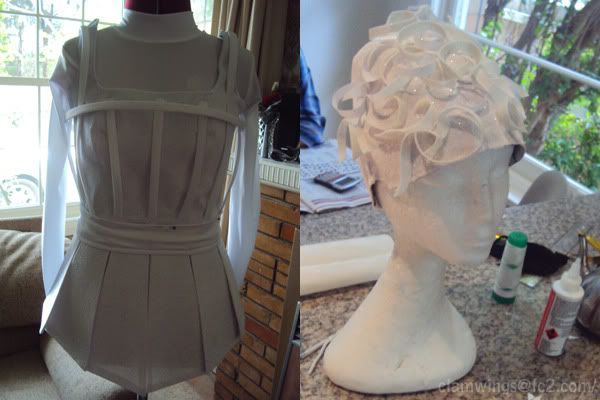 Making the White Singer was a lot of new challenges, and I knew I wouldn't be able to fully complete her for the con, but hopefully I'll get to make more Cirque costumes in the future.
I didn't take very many photos at the con this year, though there were a lot of amazing cosplayers (and celebrities!) around. I even got to have a photo with Evanna Lynch, and attend a few of the celebrity panels.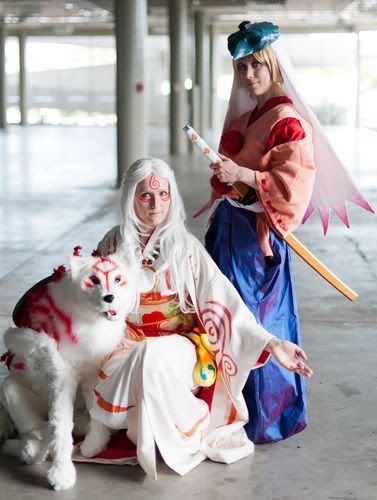 At the end of the day,
Cathy
and
Lisa
won Madman 2011, and are set to fly off to Japan soon! Their
Okami skit
(1:17) was amazing, and had so many wonderful aspects to it. They're definitely deserving winners.