CrackCon 3
Date

2010/12/29/Wed 22:34

Category
Last Monday week, just before Christmas, was the third CrackCon event. In some ways, it was quite different from the previous two, with being at least twice the size of them, I'd think. The ammount of people and cosplayers there was really something.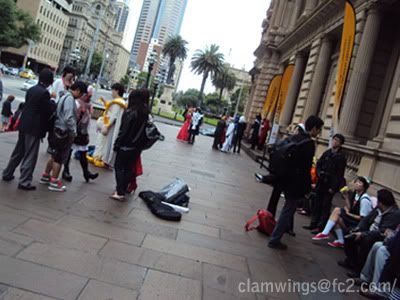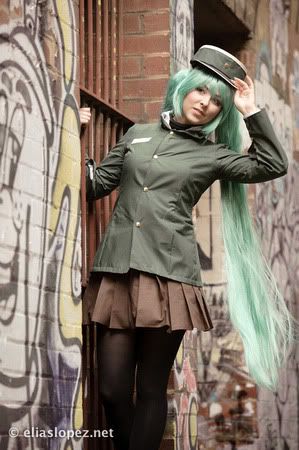 There were lots of opptunities to go to various shoot locations in Melbourne CBD during the day with photographers. My first shoot was
1925
!Miku with
Eli
down AC/DC lane.
Before then changing into a simple outfit based off of a fanart to move around in for the rest of the event.
It was really good to meet up with people again, we even got to see the Premier!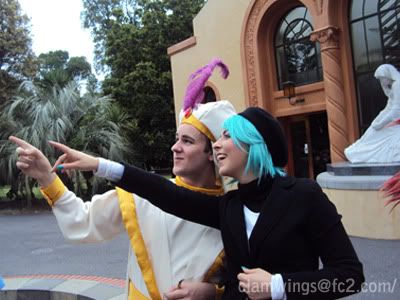 Zak as Aladdin showing me the world! (It's over
there
.)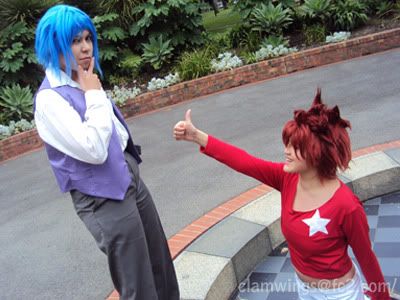 It's a thumbs up!
Common sights at these events, I stayed back to guard bags and photog equipment. XD;
After dinners, a group of us met up at our current favourite haunt to...solve unsolvable puzzles. OTL;
And the best night cap for such a day? Watching the newest anime releases and replaying suss scenes! 8D