Making of Black Widow (Captain America: Winter Soldier)
Date

2014/09/10/Wed 23:48

Category
Black Widow's been a character that I've always really admired and wanted to cosplay, though struggled deciding on a version/occasion. But then I saw Captain America: Winter Soldier, the same week that
SupaNova
announced they'd be bringing Stan Lee to Australia - I was set!
NB: I'm really sorry about the poor quality of these photos! I spent a lot of time working on this at night, and it was very difficult picking up black on my camera. D:
I only had a few weeks to complete this project, and had originally planned to buy a suit and make the accesories myself, but when I found the perfect fabric - that got reversed! My belt and Widow Bites were yoinked from the Marvel costume, and the boots and wig were generously borrowed from the lovely
Kaori
. <3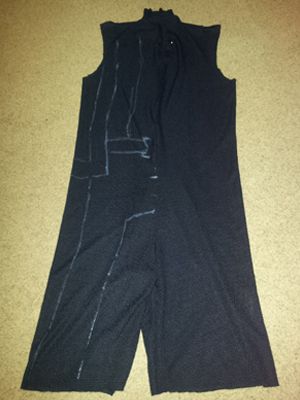 Unfortunately I'd lost all my leotard patterns from previous costumes, so I made my own. I stitched a mockup out of lycra first to check the fit, and also to draw in all the design lines and details.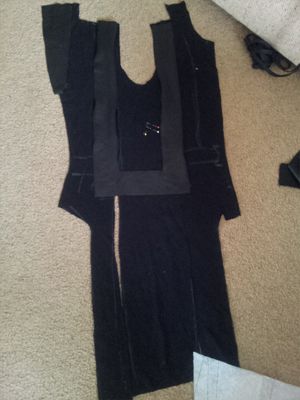 I then cut the mock up into pieces to use as a pattern for the catsuit. It was really invaluable having already made a mockup as it got really confusing with all the different pieces. @_@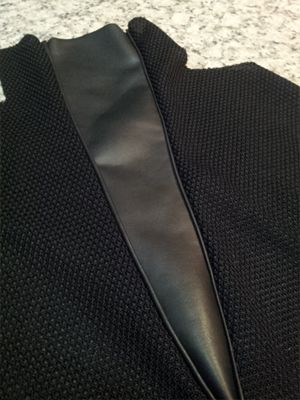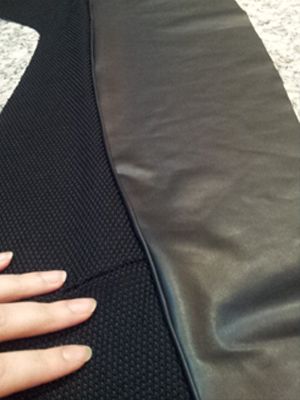 Some parts of the suit have a tiny piped edge, so I made my own piping out of pleather and sewed it into the seams for the nape and side pieces. It really made them stand out and I love the effect.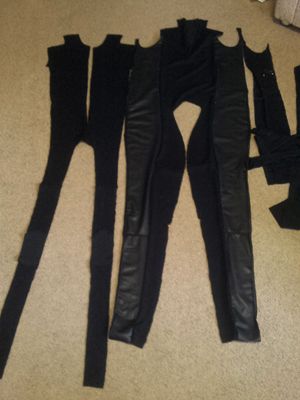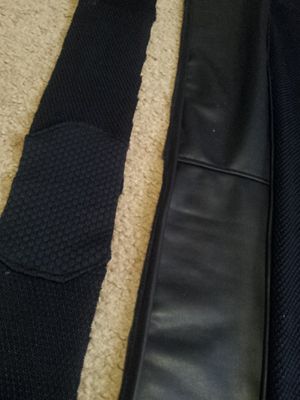 Everything's coming together! To the left is my front and back pieces which haven't yet been joined at the side, or by the crotch/inner leg. I noticed that Black Widow's suit had re-inforced areas in the knee, and presumed this would also continue to the elbow. I top stitched these into the respective catsuit pieces with a patterned contrast fabric.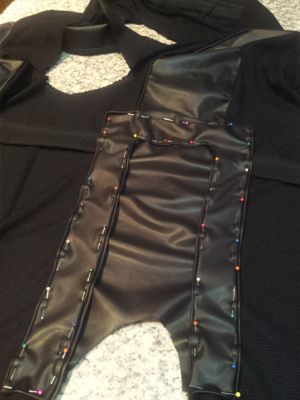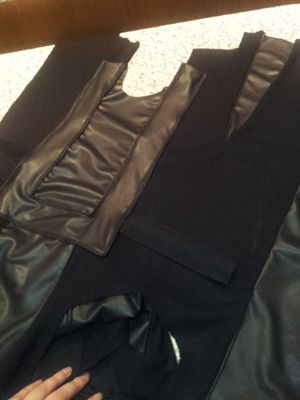 Top stitching the side panels was a little difficult, but luckily my pleather and sewing machine got along well! It's also here that I sewed in the belt straps as well as the shoulder straps.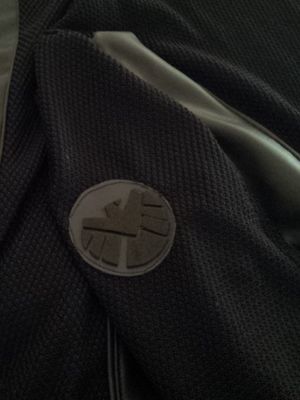 Sleeves! Even though I'm using stretch fabrics, I opted for a 2-piece sleeve to make them as form fitting as possible. In absense of my S.H.I.E.L.D. patch coming in time, I cobbled one up out of leather and adhesive foam which was then top stitched into place on the sleeve.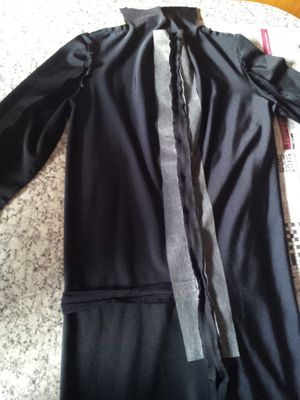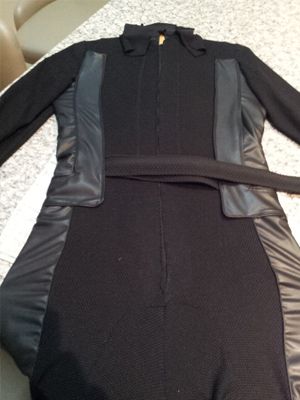 As my main fabric of the suit was slightly transparent when stretched, I had to work a lining into the design. The lining's the same pattern as my mock up (except for longer legs!) and is also made out of lycra. I re-inforced the front zipper seam with interfacing in preparation for inserting the zipper. I'm admittedly not very good at this, so I carefully ironed the seam allowances in place, before pinning and hand stitching the zipper in. And with that done, I just had to top stitch the wrists, ankles and collar of the lining and body suit together. And it's good to go!
I'm really so happy with how this turned out, and it felt amazing to wear as well - not to mention how amazing it was to meet the man himself, Stan Lee!