Making of Sailor Mercury
Date

2014/10/01/Wed 00:15

Category
I was so excited when Sailor Moon Crystal was announced earlier this year, it was one of my staples as a kid - alongside Pokemon and Cardcaptor Sakura. I've never cosplayed any Sailor Moon characters before (how?!), but Ami was always my favourite, so before an airing date was even released, I got down to making my first Senshi uniform! :D
Photo -
Alan
|| Tiara -
Jill
|| Wig -
K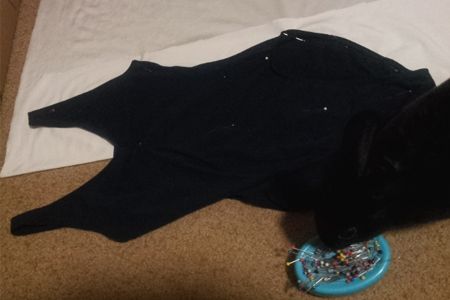 To get the base pattern of my leotard, I took one that I already had and traced around it onto some spare lycra that I'd use for my mockup.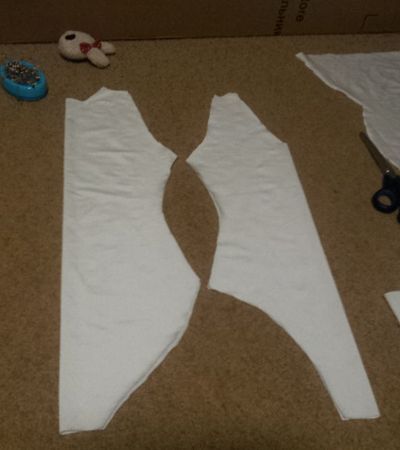 Tada! I then sewed up the sides, shoulders, and crotch with a long stitch so that it'd be easier to unpick later. I then tried it on and marked out the breastplate and skirt positions, whilst also making alterations to the fit.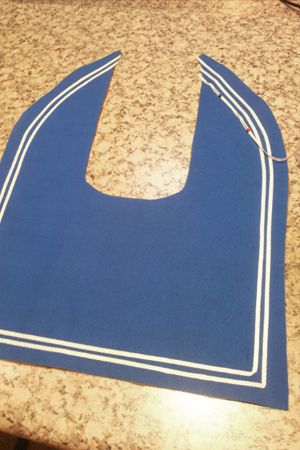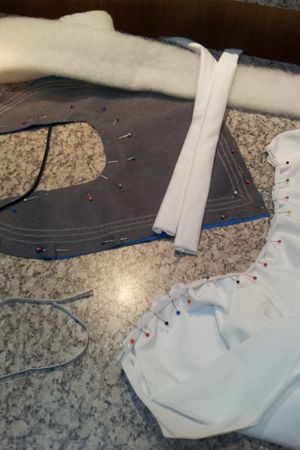 I also took measurements for the length and width of my sailor collar, cut and interfaced it and stitched down the line detailing. To the right, I've also pinned elastic into the legs of the leotard for it to be zigzagged down.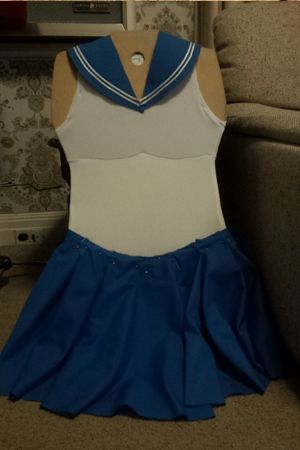 Skirt and collar are pinned - everything's coming together! To make a more noticible difference between the breastplate and body of the leotard, I cut the breastplate out of a stretch velvet to give a different texture. If I re-made in the future, I'd probably opt to make it a separate layer.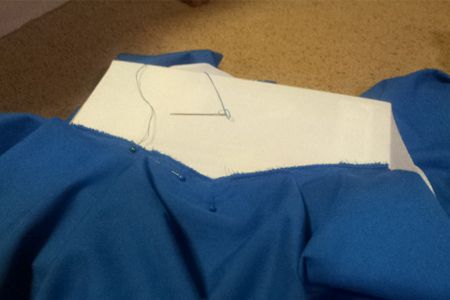 When sewing things to stretch fabrics, it's really important to stretch them whilst they're being sewn, so you can still fit into them later. So here's my leotard having it's skirt sewed on whilst being stretched over several telephone books XD I should probably also mention that the skirt is a 2-circle skirt which was pleated (but not pressed) into place.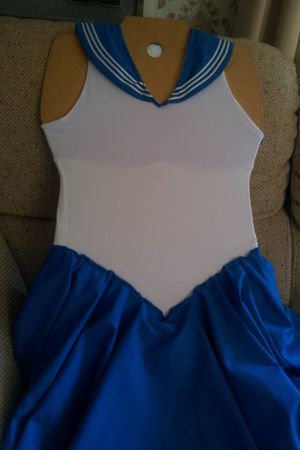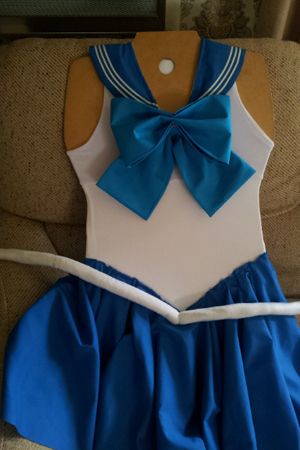 Making the bows was pretty easy, they're made from a heavily interfaced silk blend, and hand stitched into place. Whilst the hiproll was stuffed with wadding and hand sewn over the top of the skirt.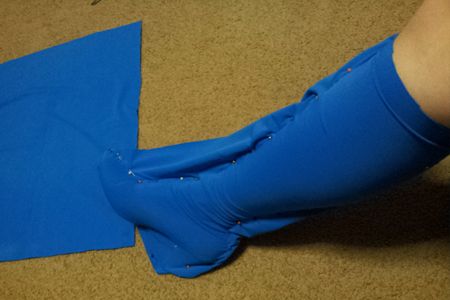 Onto boot covers! Super easy with lycra to just make a rectangle and pin around your foot shape! :D After I wiggled my leg out, I just had to mark where the pins were, and sew along those lines.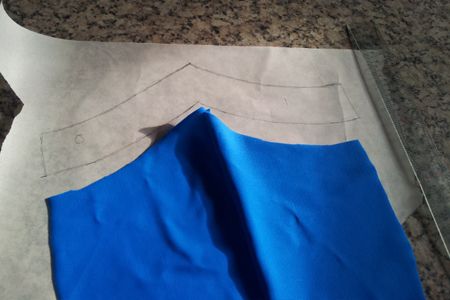 To make the white boot edge, I traced the top of the blue lycra, and added a pointed white band shape onto it.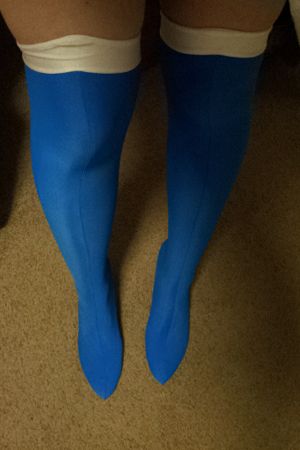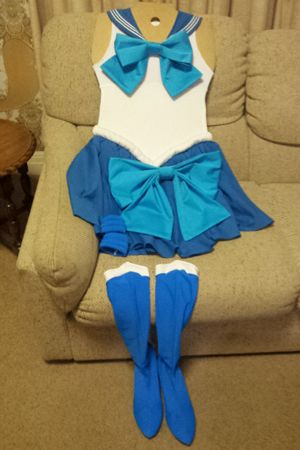 In retrospect, I would've exaggerated the point of the boots a bit more, but not bad for a first attempt!