Making of Lana (Hyrule Warriors) - clothing
Date

2014/11/14/Fri 23:42

Category
I was so, so, so excited when the new characters for Hyrule Warriors were revealed, and some friends were really excited to cosplay it...so then I just had to decide - Lana or Cia? Lana obviously won! I knew her costume would be a bit of challenge as it's not very sewing-based, which is my forte. But it was a great challenge and I really enjoyed cosplaying her. :D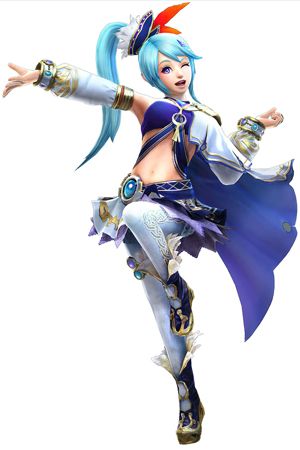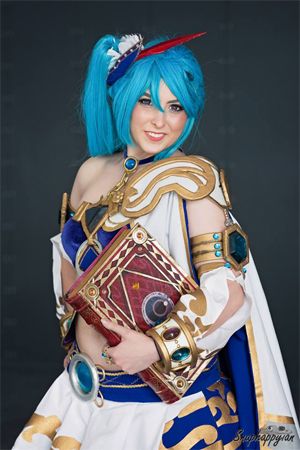 Photo -
Ian
|| Wig -
K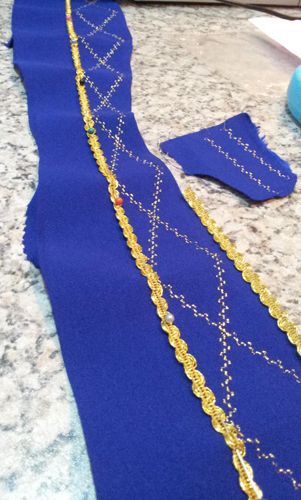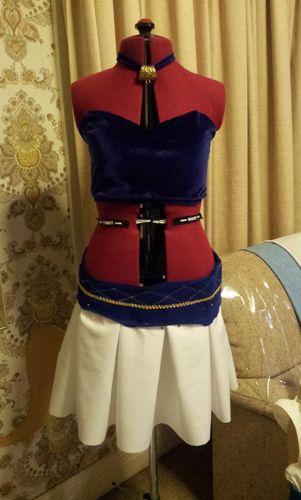 I love making skirts, so that seemed like the best place to start. The waistband had to sit quite snug on my hips, so it was important to get the right taper so it wouldn't bulge out at the sides. I also interfaced it and embroidered the x-pattern onto it. I was a little stumped on how to interpret her skirt, so it took a while to settle on an un-pressed pleated skirt.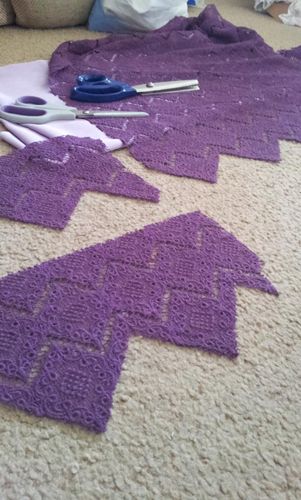 The other thing that cemented Lana for me, was finding this crocheted fabric which was perfect for the trim on her skirt's lining. I had to cut it out and applique it to a silk backing, but it was an awesome find nonetheless!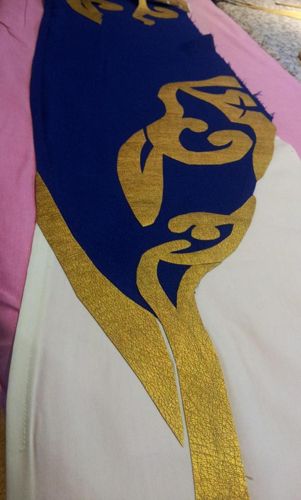 To recreate the gold designs, I used heat-n-bond and gold vinyl, which I had to be super careful not to melt. D: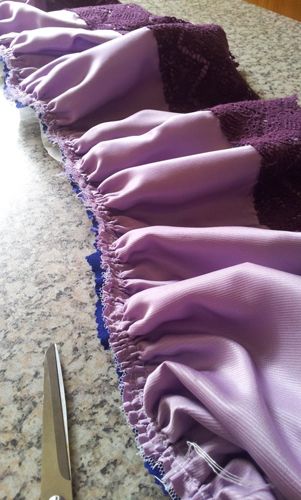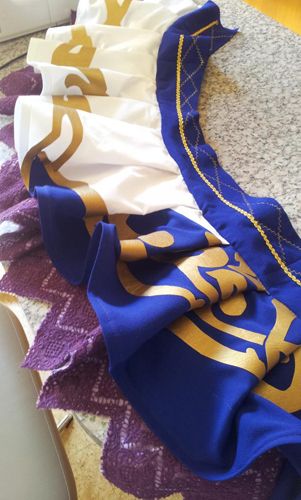 Piecing together the skirt, lining and waistband! It was a bit tricky as I also put in a light tulle layer to help give the skirt a bit more body (apparently reinforcing hems with horsehair braid wasn't enough for me orz).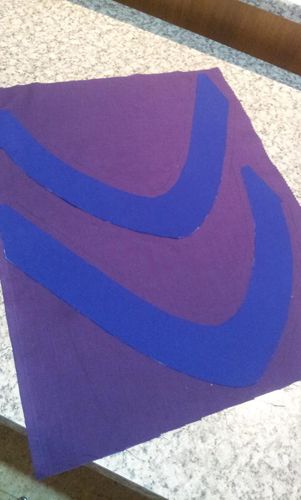 I'm not even sure what to call these? Belly straps? XD To make them I just had to pattern some pieces of interfacing, before ironing my blue fabric to the fusible side, and covering the back in purple.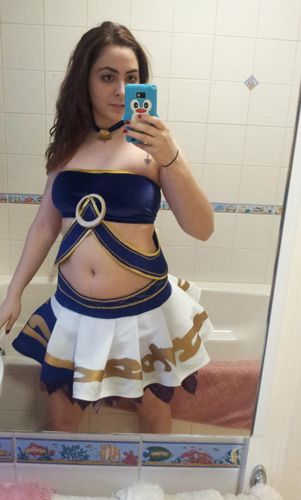 The base is pretty much done! The top is made from a dancer's stretch velvet so it didn't have to have any seam lines in it.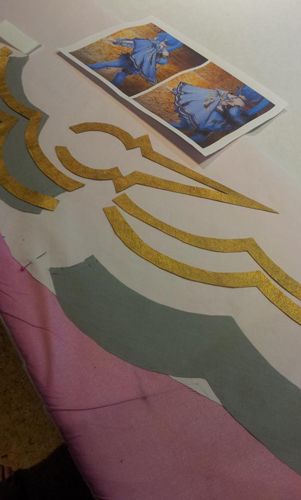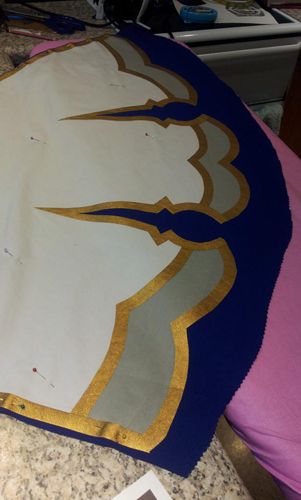 Figuring out how to make Lana's cape was a bit of a mystery because it has all of these designs on the hem that don't really make sense. It took a while to make sense of it, but I essentially put all of the details onto the white of the cape, before fixing it to my blue fabric which served as a backing.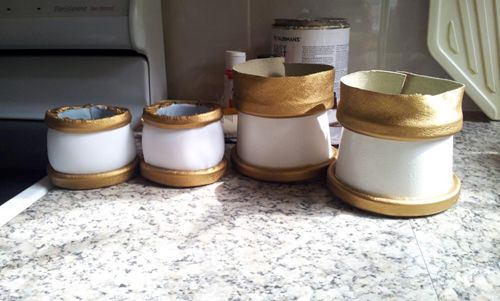 Onto the cuffs and sleeves! These are a really good example of if at first you don't succeed - try again. The left was my first attempt which was too small and I was just really unhappy with how lumpy they were. The second went much better! I shaped the white base before adding the gold trim which made for a much smoother finish.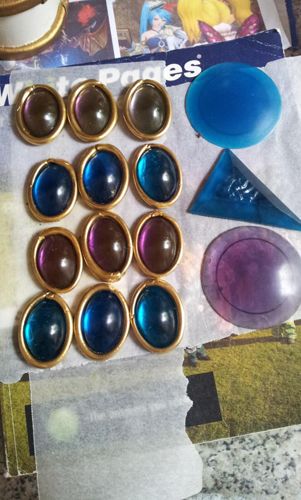 I'll be making a tutorial on how I do my gems shortly! But for the other bits on the cuff, I spray painted googly eyes, and sculpted fimo settings for the gems.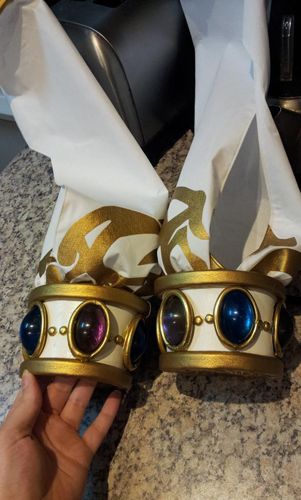 The main part of the sleeve was interfaced, and again, had heat'n'bonded vinyl to make up the design at the bottom. It was then just a matter of stitching the decorative cuff on, and attaching the top arm band...which I have no photos of! ;_;
Lana:
part 1 (clothing)
||
part 2 (accesories)