Making of Lana (Hyrule Warriors) - accesories
Date

2014/11/14/Fri 22:58

Category
It's been a while since I've made a video game costume, and I forgot that they involve a lot of things sitting how they usually wouldn't, as well as strange accessories and design features. It was a bit of a challenge to tackle this side of Lana, but it was really good to try out new materials and techniques, and in the end I'm super happy with how everything turned out!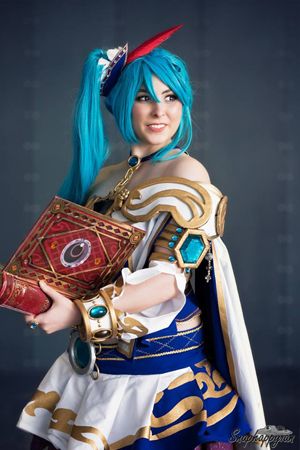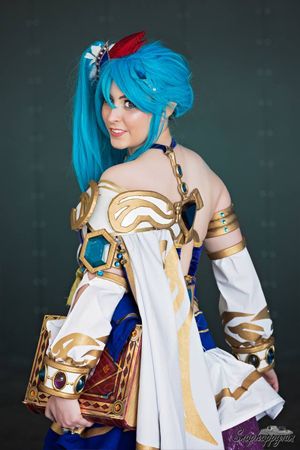 Photo -
Ian
|| Wig -
K
I started with doing a lot of technical drawings of her jewellery, the facets, and where attachment points would go. This also allowed me to make patterns for the positive moulds of my gems.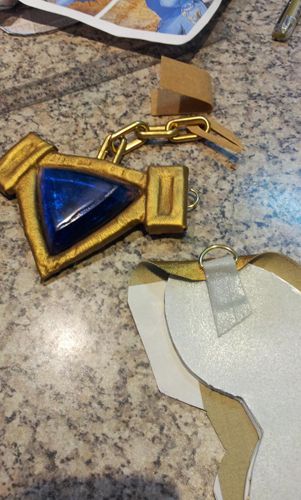 Here are the main gems cut out of 12mm MDF which haven't yet been bevelled. I failed at taking progress shots here because I didn't think I was getting much done, but fast forward a week and here's the main chest gem in it's setting. All the settings were built on a mount of wonderflex that was built up with foam, covered with vinyl, and reinforced with aluminium where required.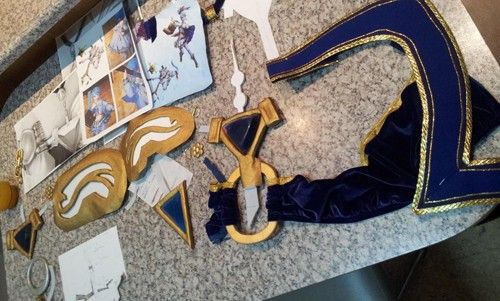 Most of the jewellery and shoulder pieces completed - minus the backing board that holds everything on.
And here's the break down of how everything on her weird shoulder-thing worked out. Above is the newspaper draft that I taped to myself to get the right length and shape for my body.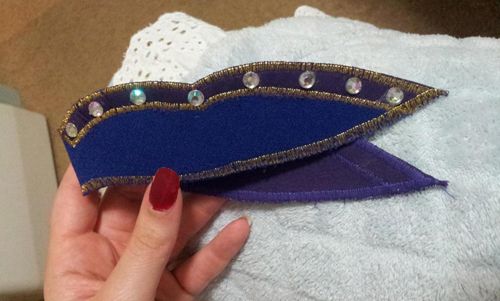 Lana's little feather crown, was just a matter of covering some interfacing with fabric and satin stitching the edge with gold thread. Later, I added in the feathers which were built onto a pipecleaner base.
When I first saw that Lana had rings, I had a massive face-palm moment because I've made rings before, and it wasn't a very enjoyable experience. BUT THEN. Stroke of genius! Buy some cheap adjustable-sized rings and modify them! It was so easy to glue some new bits to them so they replicated Lana's rings. :D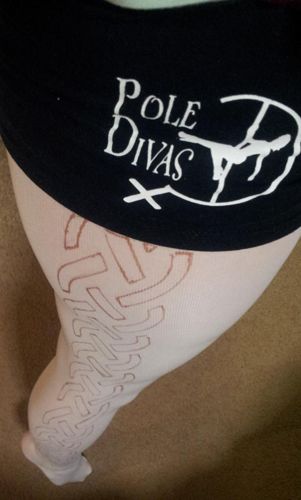 I originally had plans of embroidering her tights, but two weeks before the convention saw me in booty shorts taping stencils to my legs and painting over them with some left over gold fabric paint in the kitchen. x_x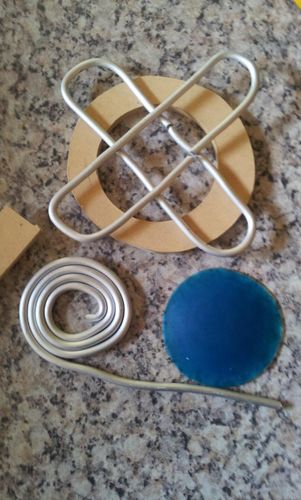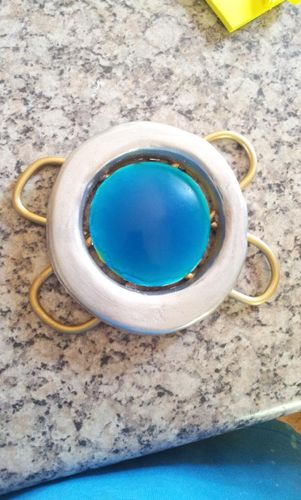 I was stuck for a while on how to construct her hip piece, but it ended up being pretty easy. I cut out a circular MDF base and shaped some armature wire into rectangular shapes. Then I just had to dremel some channels in the MDF for the wire to sit in, and where the wire crossed in the middle, I filled in the blank spaces with foam and stuck the gem on top to cover the mess!
Shoes are still a bit of a work-in-progress as I always leave them to last, but after free drafting over my shoe and ankle, I cut and reinforced the pattern pieces before finishing the edges in gold trim and glueing them to my shoe base. Then I just had to add some buttons and elastic to do them up at the front, as well as stitching in the feather trim.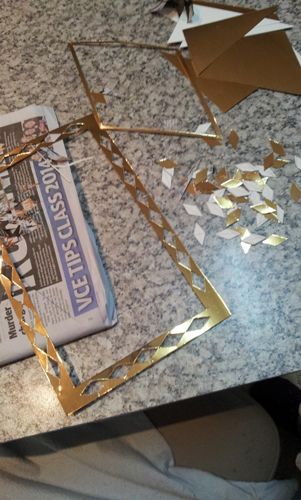 I decided very early on to make Lana's magic book as I could modify a book-box and use it to carry my stuff in - very worthwhile! I started with giving it some undercoat and a new base colour before moving onto the details. All the gold was cut out of construction card with an x-acto knife.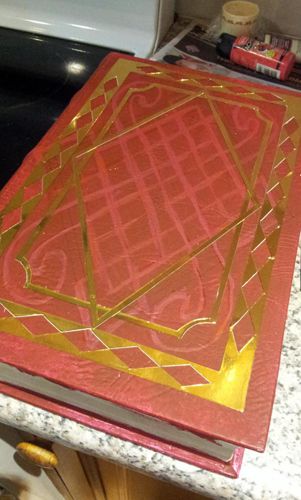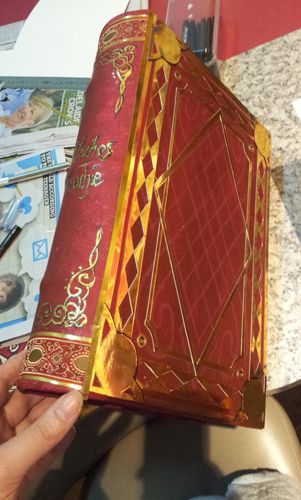 It took a while to cut everything out, but it was really nice to work on when I was getting exasperated with everything else in the costume! Doing a bit of black dry brushing around the edges of the gold also really helped blend everything in and give it a bit more pop!
Lana:
part 1 (clothing)
||
part 2 (accessories)